It has been one busy week for me! I had a 6 day work week instead of 4 like everyone else (nope, I didn't get Nevada Day off) because I went to a conference for school librarians. AASL (American Association of School Librarians) is a nation wide assoc, and this conference was much like the public library conferences I've attended. There were great sessions on the new children's literature that's out (and coming out), a chance to meet a variety of authors, and program ideas. Plus, there are the vendors from all domains- publishing companies supporting their new children's book series or types of binding, new databases to order materials through, and even library furniture. I had a field day in there! Or rather, field weekend- I must have wheedled over $100 in brand new books, postershttp://www.blogger.com/img/gl.link.gif, stuffed animals and all other manner of handouts, and even a display of a character from a book that was translated from French, named
Nicholas
. He's about 4 feet tall, and hanging out in the boys' playroom until I decided if I want to take him to the library. I think they boys will think he's pretty cool, since he's taller than they are! I came home with 5 bags splitting at the seams with goodies. It's going to take me all week to get that stuff to my library- hopefully I can add some of those books! And I did get to take a picture with the famous Baker & Taylor cats, a local duo who used to live in the Douglas County Library a few decades ago who managed to get a major book vendor named after them.
Their eyes are a little creepy...
After I got home from the conference, I ate a quick dinner and headed out to Carson City High School where Kevin's band (Galena High School) was competing today, both in a parade this morning and field show at 7:30 this evening. The boys even got to ride on the cart in the parade this morning! I've only gotten to see the band perform a few times, and tonight they looked great- I noticed a lot of little changes and details (horn flash, high stepping) to make them look sharp and clean. It was fun to hang out with the kids until they went on, and my boys
loved
all the attention they got from the high-schoolers. Here they are, goofing off with one of the props: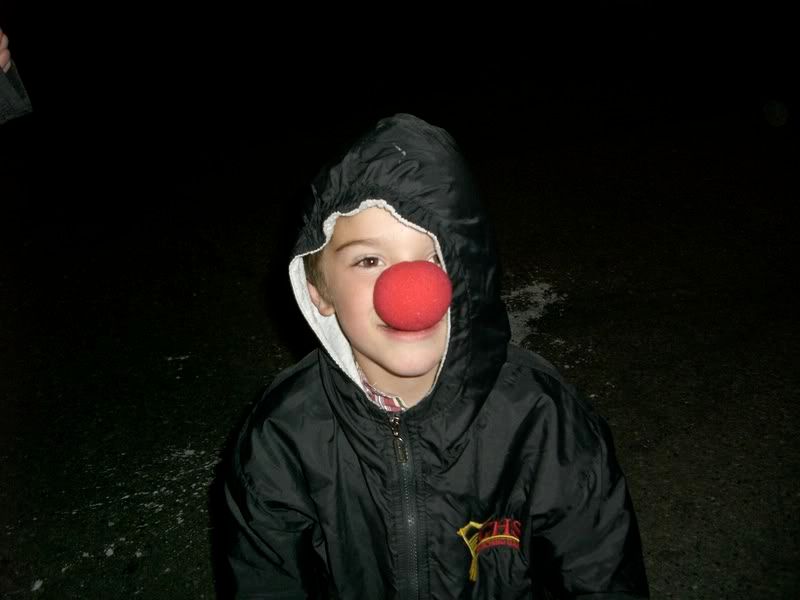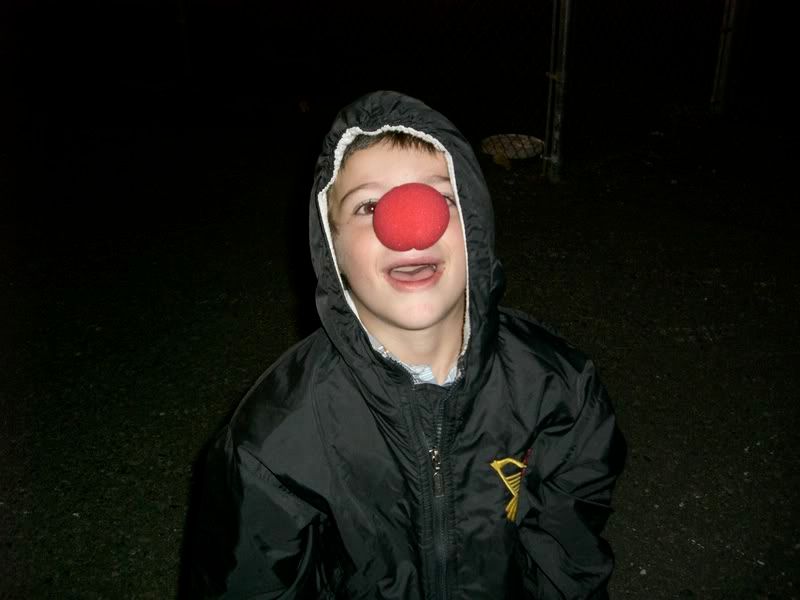 Such sillies! :)
Also in the news yesterday, the moon last night and tonight is the closest it gets to Earth, about 30,000 miles closer than it's furthest full moon. The Halloween Moon, it is named, both for it's abnormally large size and for the bright orange color at its rising which fades to a yellow, and then to white as the night wears on. I snapped 5 or 6 photos of it- couldn't stop staring at it, but this is the best one, even if it's not as orange as when it first crested the mountain top.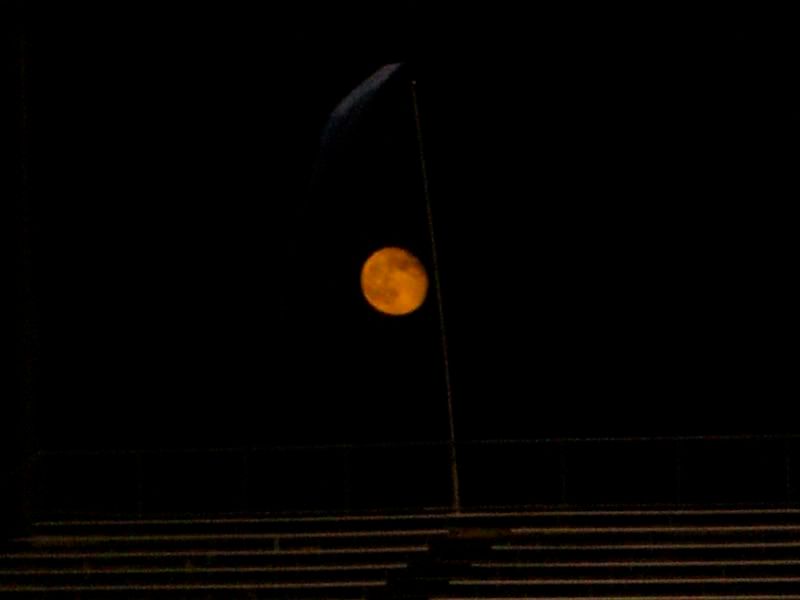 And this other one I took first, but it isn't as clear because I zoomed in too far- but you can see what a brilliant orange it was. Pretty eerie with the clouds passing in front of it...